The 2019 SAG Awards had a kind of busted-looking gray carpet, not a red one. Fortunately, that didn't keep many of the stars in attendance from going all-out with fabulous red carpet jewels. Below are my favorite jewelry looks of the evening. I stuck to my usual caveat: if the head-to-toe look doesn't work, you don't make my list.
Rachel Brosnahan in Irene Neuwirth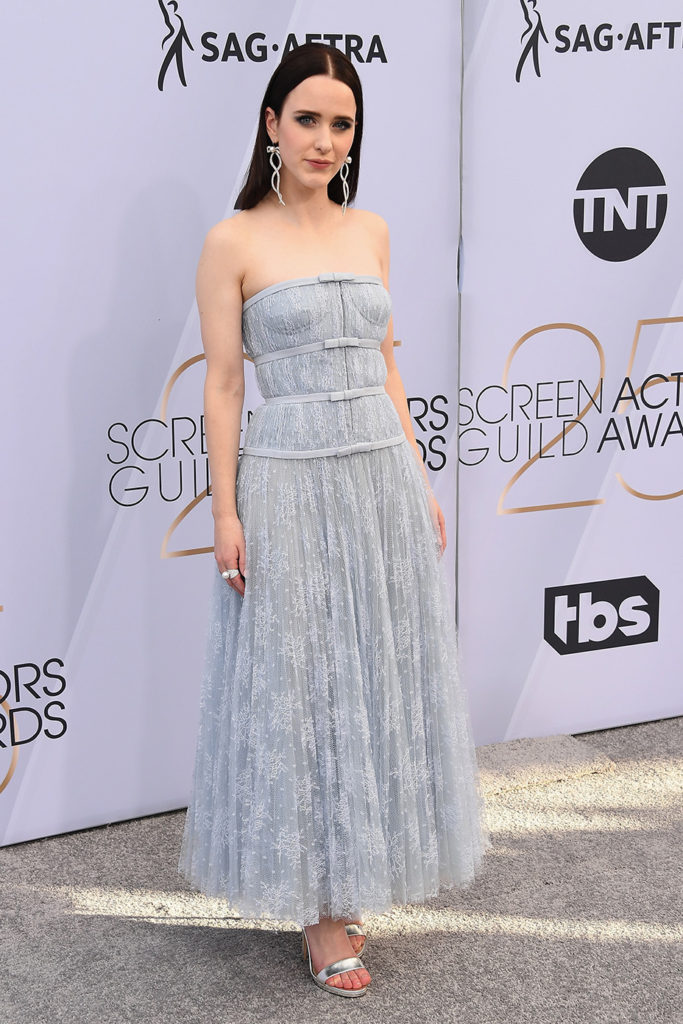 Rachel teamed up once again with Irene Neuwirth, wearing a custom-made pearl and diamond version of a pair of earring available for purchase on the LA designer's web site: shoulder-dusting ribbon earrings. Note the matching ring on her right index finger. The whimsical design of these earrings is so sweet and perfect with her Dior dress. And you know everyone at Irene Neuwirth was happy when she did this little hair toss onstage: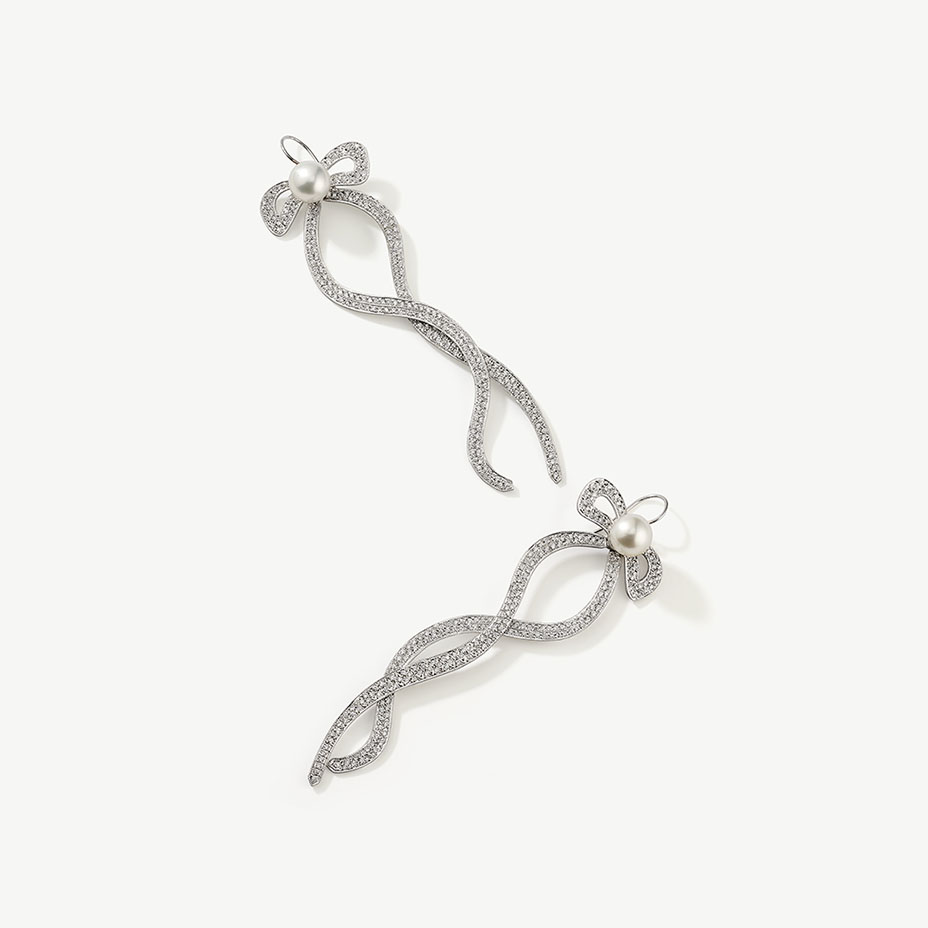 Gemma Chan in Vintage Harry Winston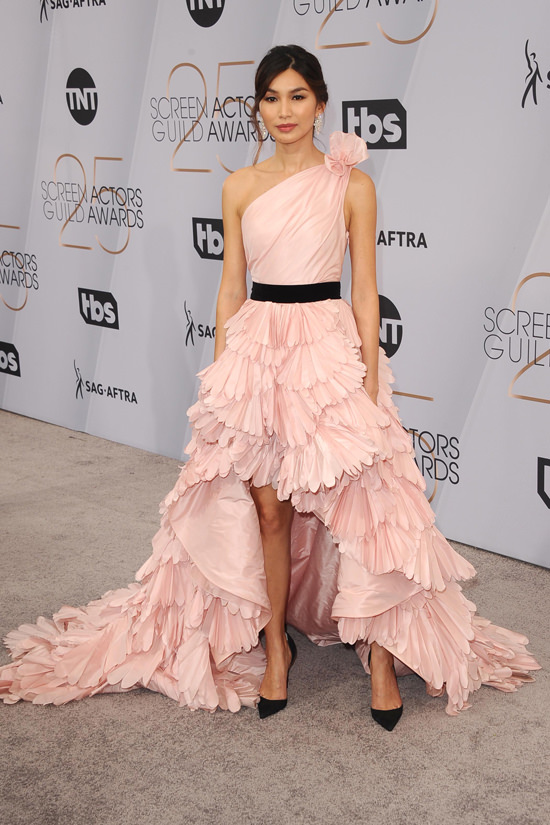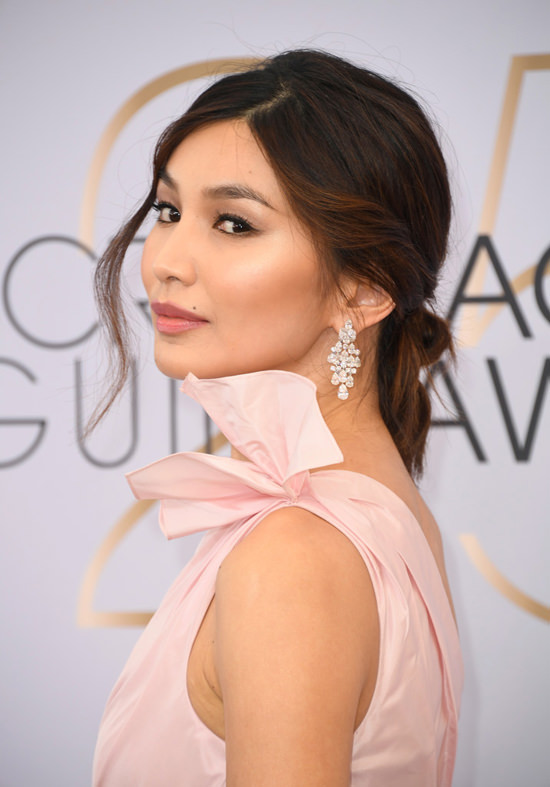 She looks incredible. Even stunning beauties like her can bungle an awards show appearance, but this entire ensemble is flawless. That Oscar de la Renta gown, her hair, makeup, the matching black belt and shoes, and of course those vintage Harry Winston earrings. Just look at them sparkle! To die for.
Emily Blunt in Forevermark Diamonds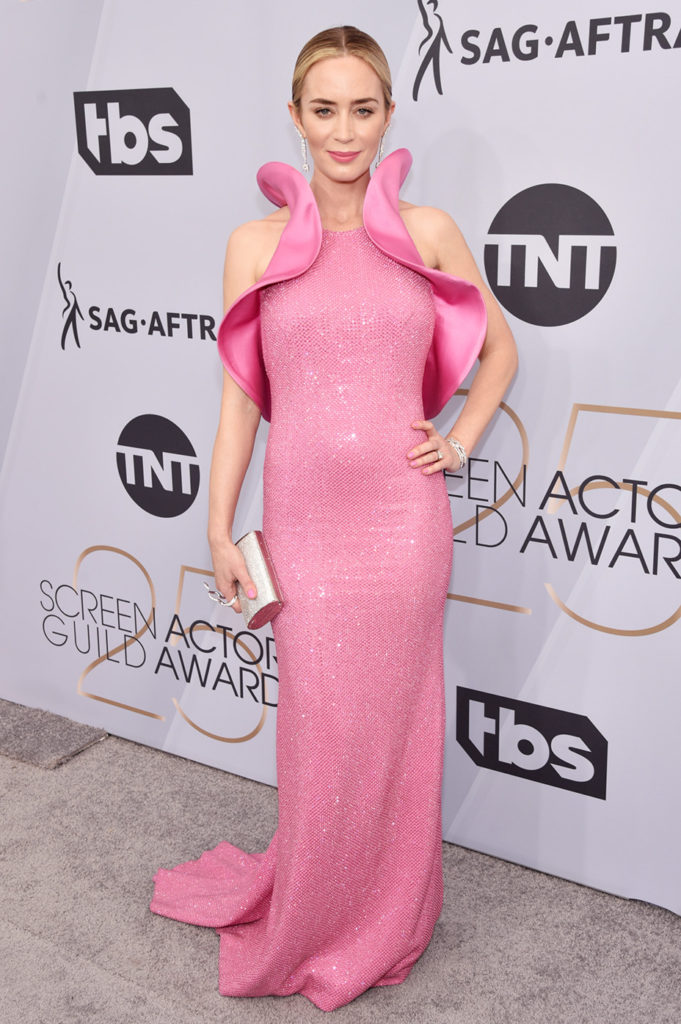 Emily Blunt is a treasure. Few people could pull off this pink, ruffled Michael Kors creation, but she looks fantastic. The Forevermark diamond jewelry is a perfect complement to her look. Let's take a closer look at her earrings and ring, shall we?
Forevermark by Eri Dwi Suciaji Waterfall diamond earrings. Courtesy of Forevermark

Forevermark's one of a kind Force of Nature ring. Courtesy of Forevermark
The earrings contain 11.73 ct. of diamonds set in 18k white gold. The one of a kind Force of Nature ring has a really cool back story. The 3.48 ct. center diamond is the 2 millionth (!) diamond cut by Forevermark, and the design of the ring was inspired by the horns of the Kudu, an African antelope. It just so happens those horns perfectly complement the ruffles on Emily's dress.
Yes, you deserve a round of applause. Well done!
Rachel Weisz in Cartier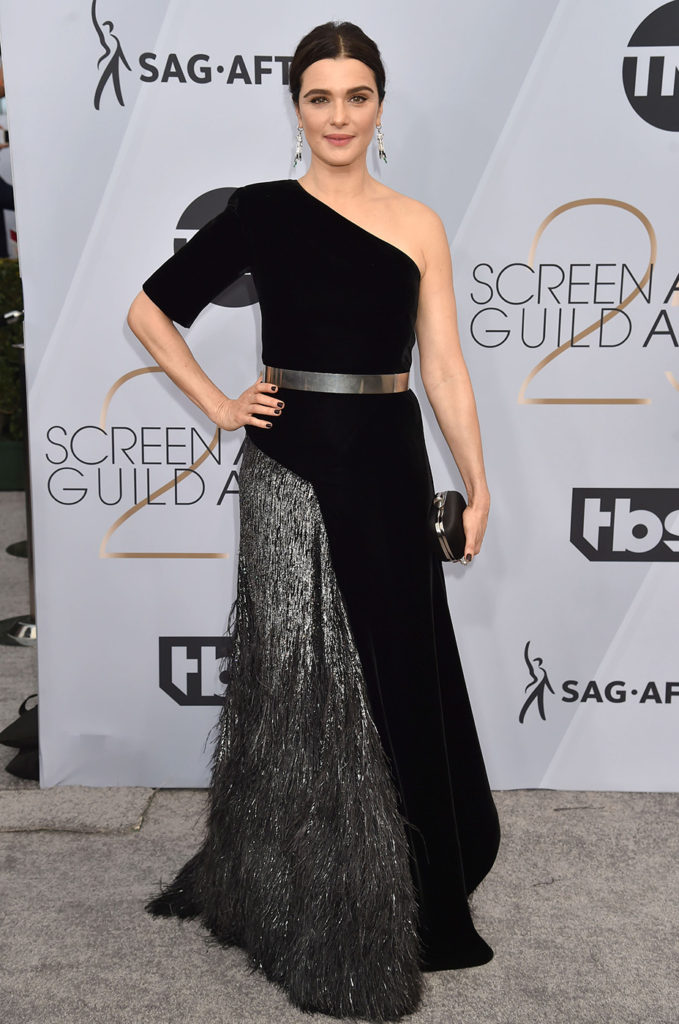 What to pair with a Givenchy Haute Couture dress featuring metallic ostrich feathers? A design that's a little wild, perhaps. I love these swingy, sparkly Cartier earrings from the Panthère de Cartier collection.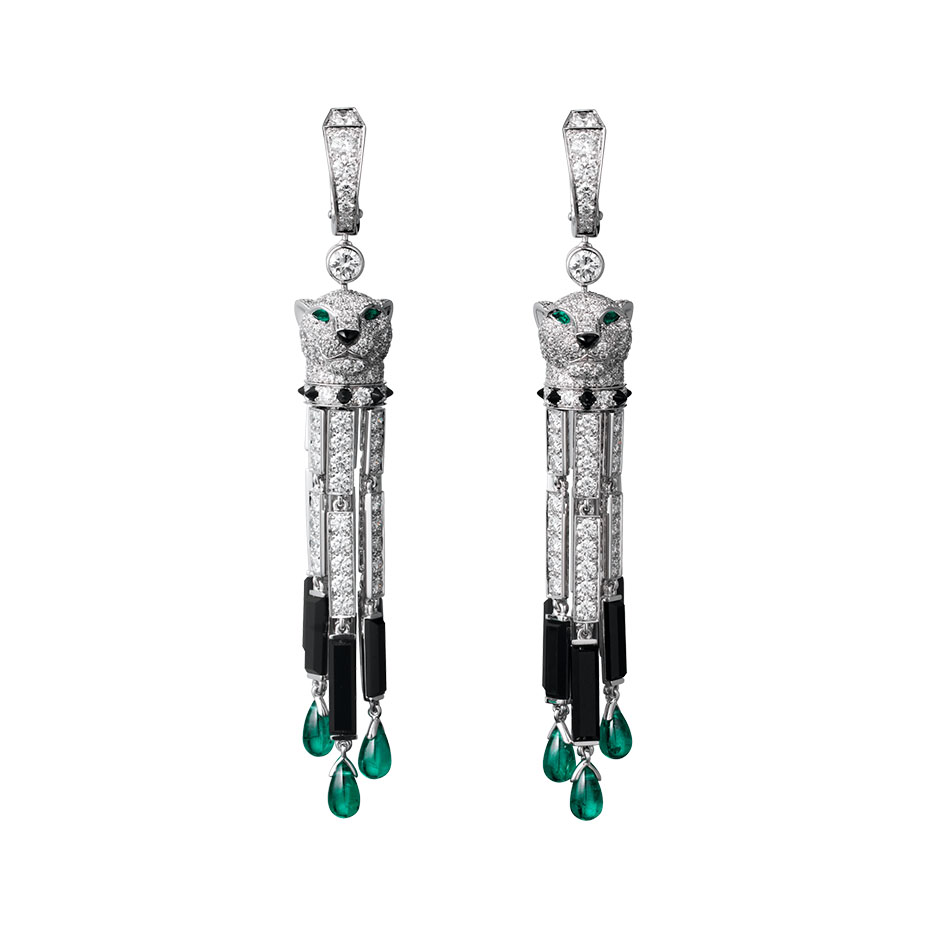 Margot Robbie in Chanel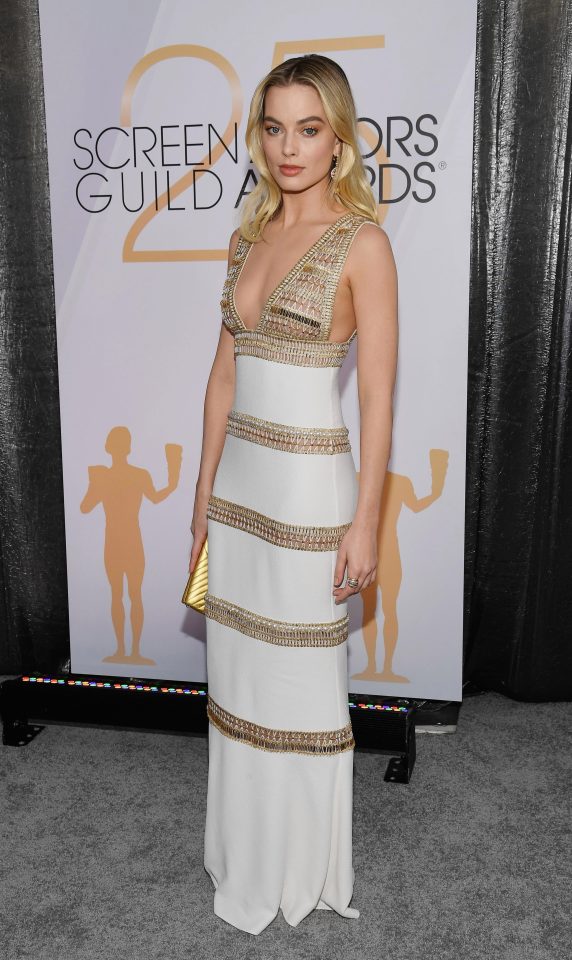 This Chanel dress is stunning, but let's get a better look at the earrings.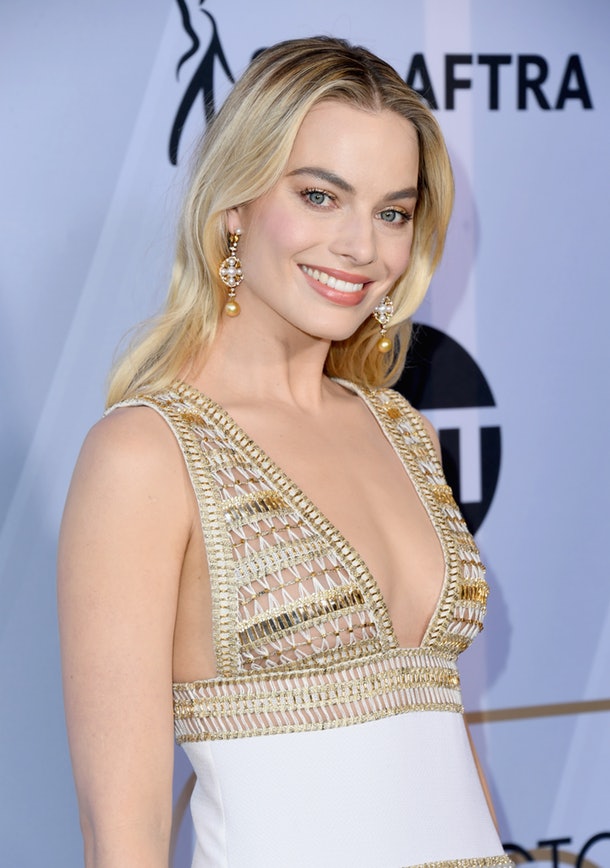 These are the Chanel San Marco earrings from the Les Perles de Chanel collection, featuring Gold South Sea pearls, Akoya pearls, yellow sapphires and diamonds. They match her dress perfectly, and I imagine that's no accident. It's possible that the dress was designed around them, but I can't be sure. Either way, I am on board with all of it.
Show 'em off, girl!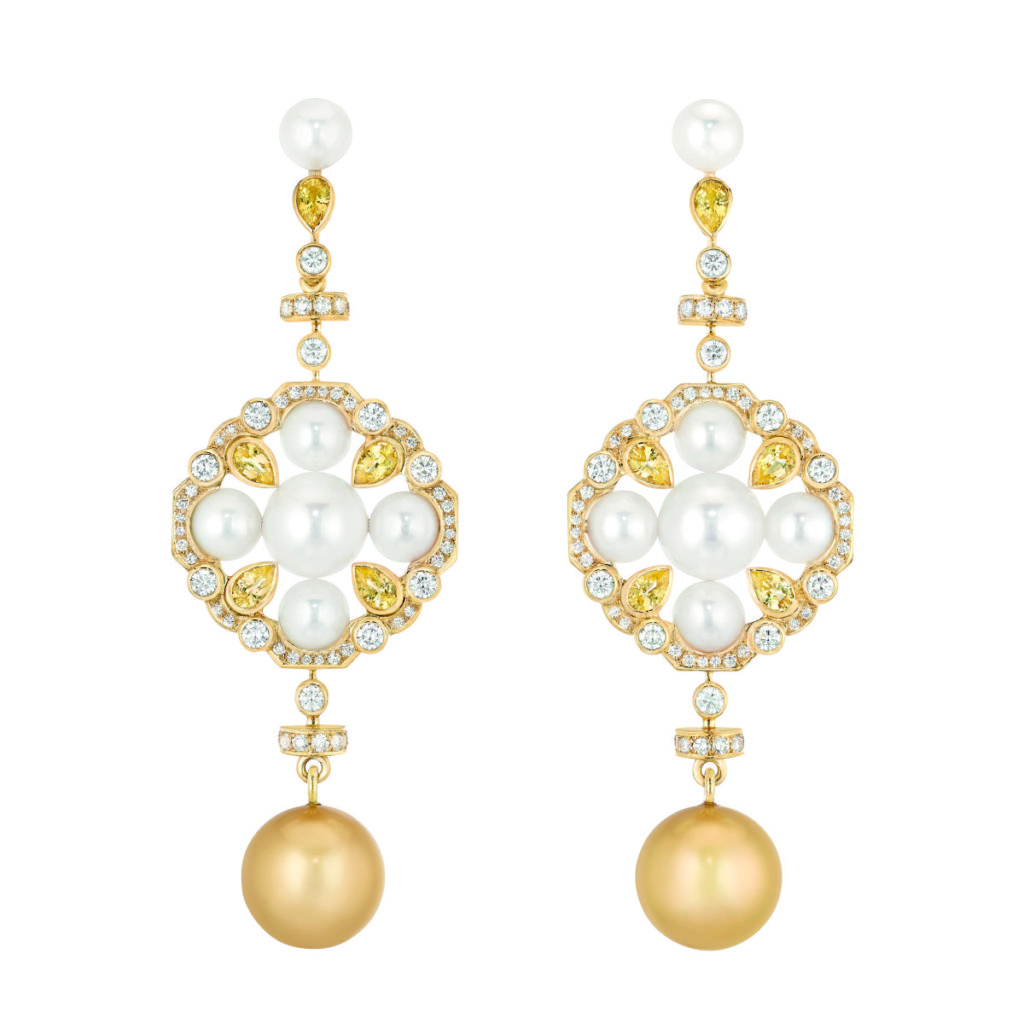 Lady Gaga in Tiffany & Co.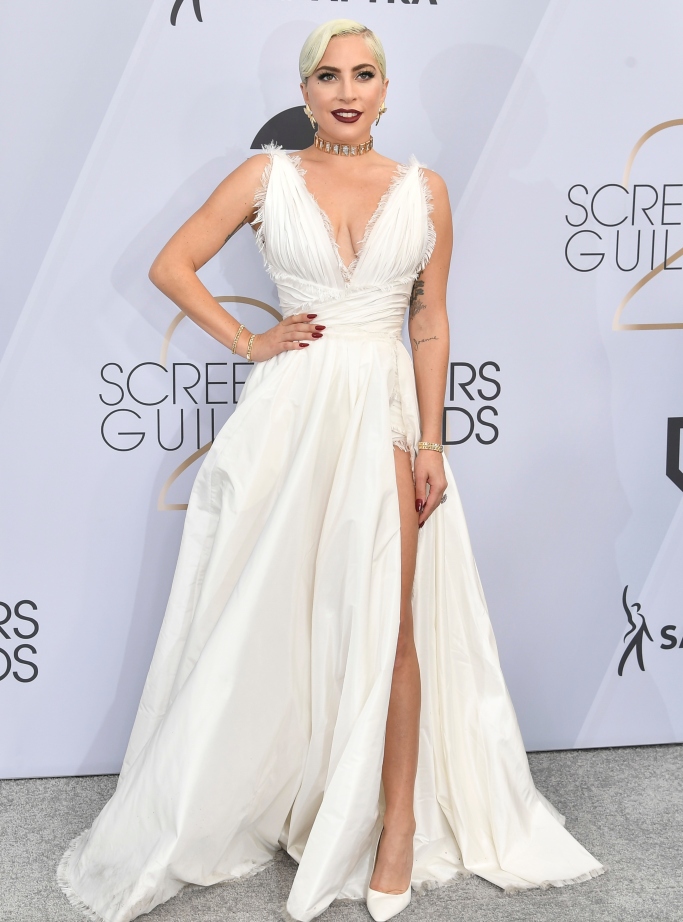 It's no surprise that Lady Gaga is sticking with Tiffany & Co. this awards season. While it's hard to follow a necklace like the one she wore at the Golden Globes, I think it's great that she went with yellow gold, a metal we don't see much in awards-show jewelry. Let's get a better look.
Courtesy of Tiffany & Co.

More than 16.00 ct. of diamonds! Courtesy of Tiffany & Co.
The necklace and earrings are from the 2019 Tiffany Blue Book collection, a high jewelry collection set to be released later in the year. The yellow gold really pops with her all-white Dior dress, and the diamonds are set in platinum, making them stand out. The bangles she's wearing on both wrists are from the Tiffany True collection.
And there you have it, my top picks for red carpet jewels at the 2019 SAG Awards. I'm looking forward to the Oscars!