The 2019 Golden Globe Awards red carpet was chock full of statement-making jewels. More is more was the jewelry rule of the day, and those of us who work in the industry were thrilled. When I sat down to choose my favorite red carpet jewels of the evening, I gave myself one caveat: in order for someone to make my list, his or her whole look had to work. In no particular order, here are my favorites.
Rachel Brosnahan in Irene Neuwirth
These mismatched one-of-a-kind earrings from LA designer Irene Neuwirth caught my eye immediately, even looking at a full-length shot. I noticed right away that the larger stones were yellow and cut in different shapes. Later, I confirmed that those stones are yellow tourmalines, and the light blue stones are blue tourmalines (perhaps indicolite). It's cool that she was adventurous enough to choose an asymmetrical pair of earrings set with yellow gemstones to wear on the red carpet. Most attendees lean toward the traditional in both design and stone choice, so cheers to Rachel for doing something different. Bonus points for her perfect marigold Prada gown.
Allison Janney in David Webb and LeVian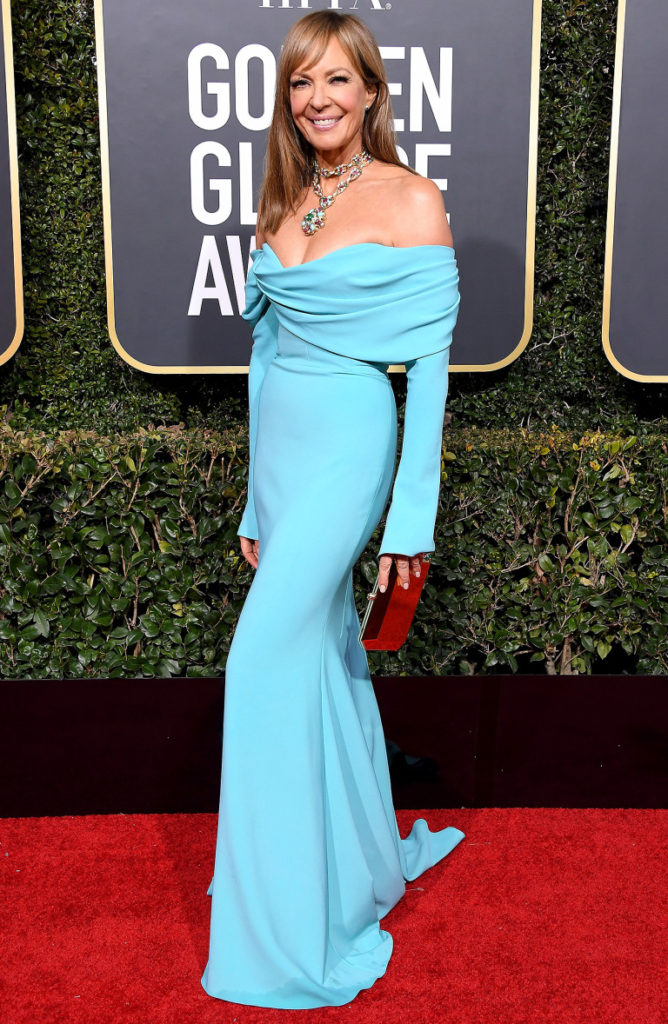 This was the perfect necklace to pair with her turquoise Christian Siriano dress. I love the doubled chain and where the pendant hits on her chest. This is legendary American jewelry house David Webb's Heraldic Thorn Link Necklace from the Ancient World collection. The combination of cabochon emeralds, carved ruby leaves, cabochon turquoise and diamonds set in 18k yellow gold and platinum knocked my socks off. Allison gets bonus points for the use of a red bag, which helps bring out the red of the rubies in the necklace as well as the rubies in her LeVian studs.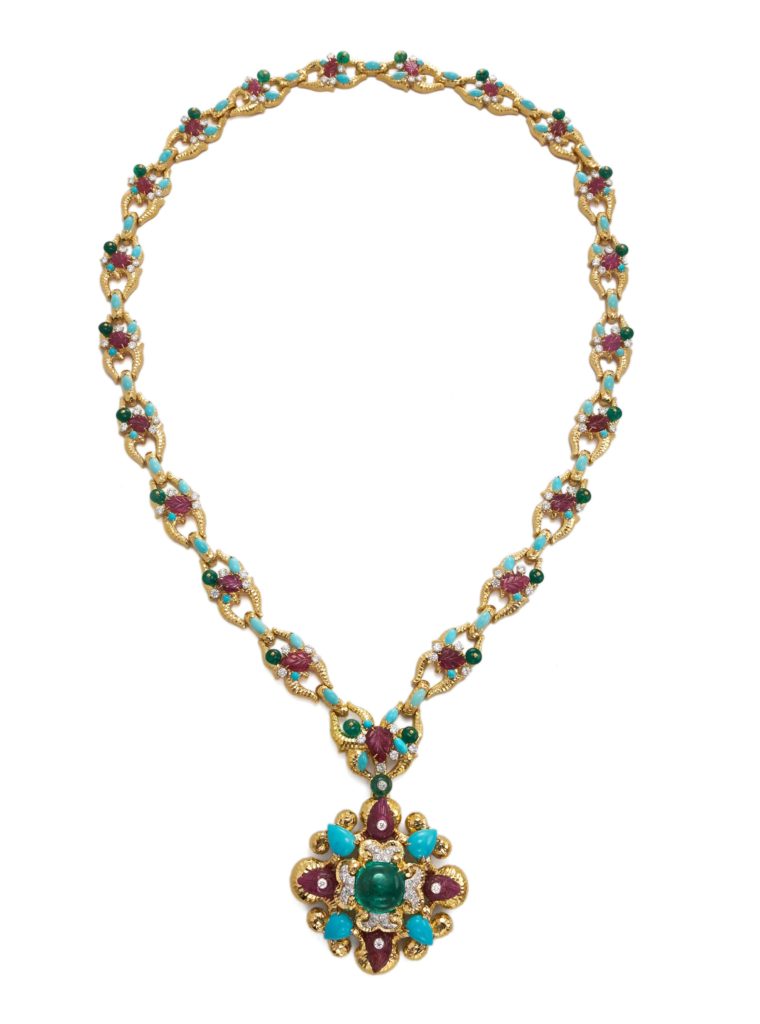 Dakota Fanning in Vintage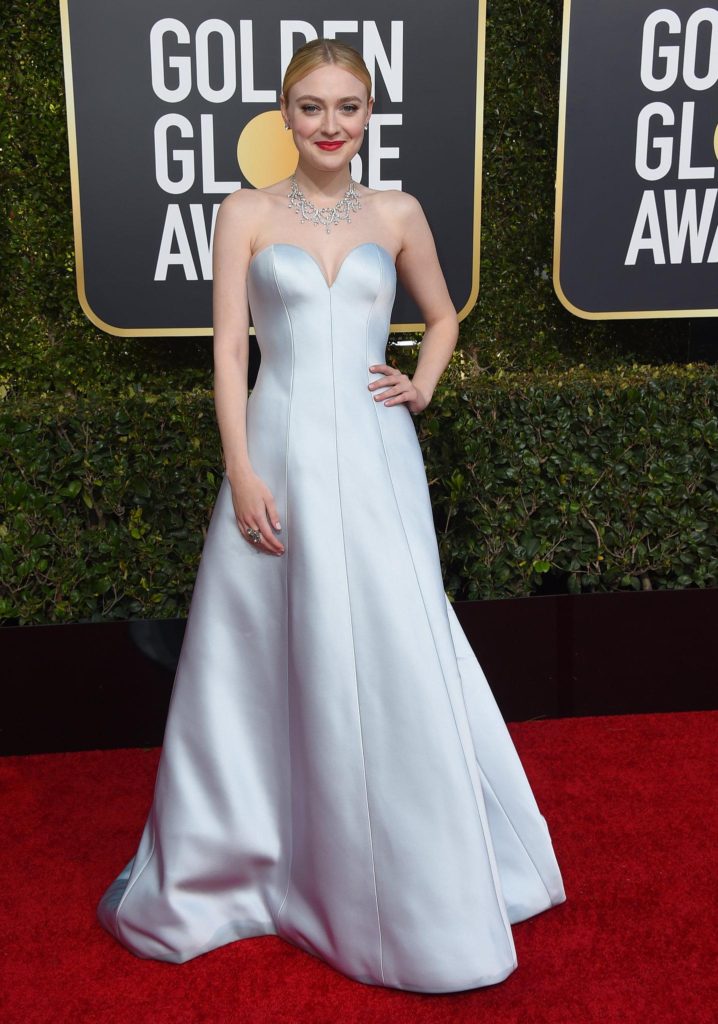 Dakota Fanning is giving me modern Cinderella here and oh man, am I into it. Her platinum and diamond garland necklace is actually a vintage find provided by Beladora. It was made circa 1995, but the bow and flower motifs lead me to believe it was inspired by the Edwardian era. It is simply divine with the clean lines of her Armani Prive dress and makes for a great statement piece. Oh, and if you're a fan as well, it appears to be for sale.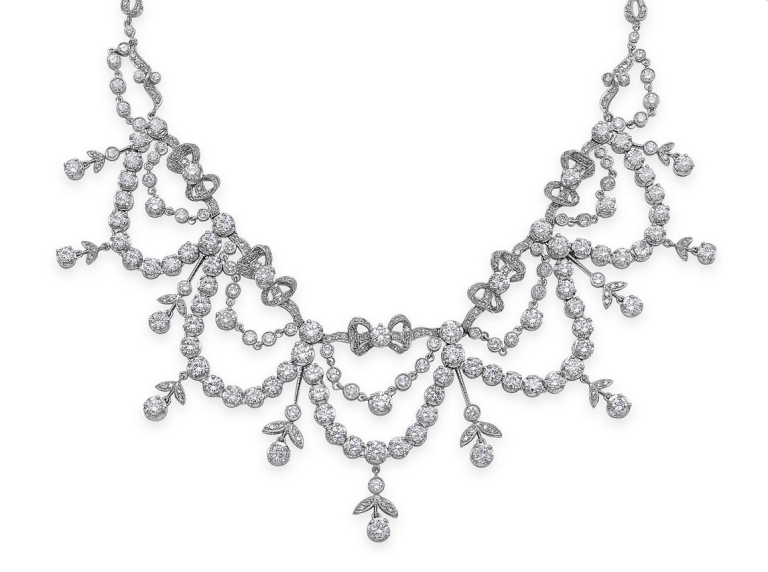 The bow detailing is a particularly sweet touch and helps keeps this big diamond look age-appropriate for the 24-year-old actress. The back of her dress has a vertical row of five fabric bows, so there's a nice tie-in there. Haha, tie-in. Because bows! (Sorry). I like that she paired it with sleek diamond studs. I think a drop or dangle would have made this look a little too Kensington Palace ball.
Julia Roberts in Chopard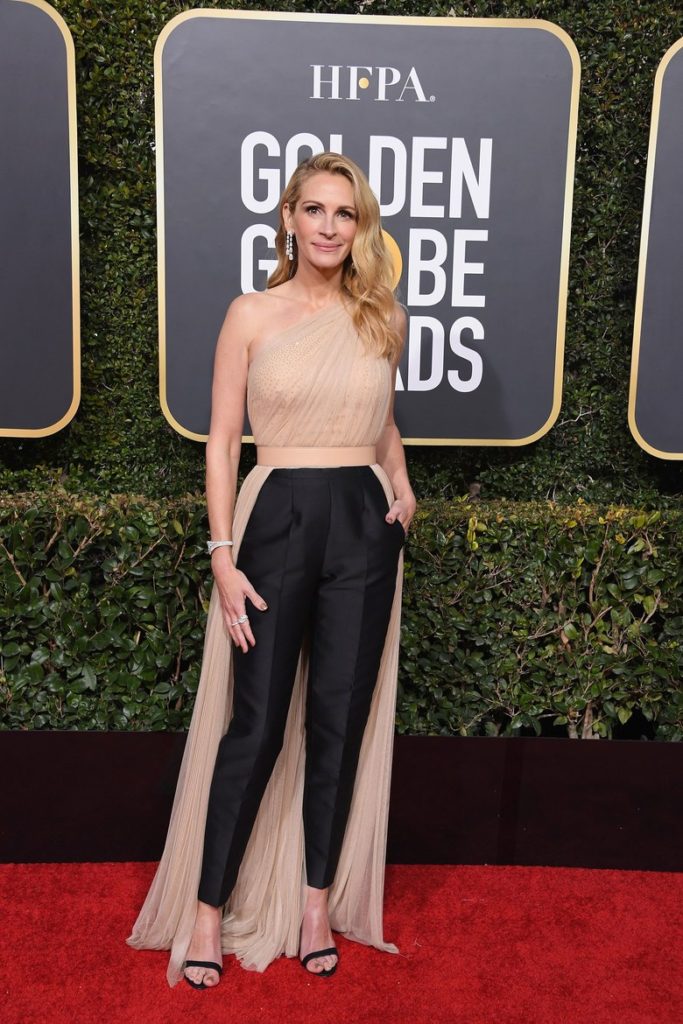 Julia Roberts was a top overall look for me. This perfectly tailored Stella McCartney dress-pants hybrid (can you tell I'm not a fashion blogger?) looks exquisite on her. With a neutral-colored one-shouldered top like this, she had many different styles of earrings to choose from. The Chopard double drop linear earrings make a statement without overwhelming a look that has a lot going on.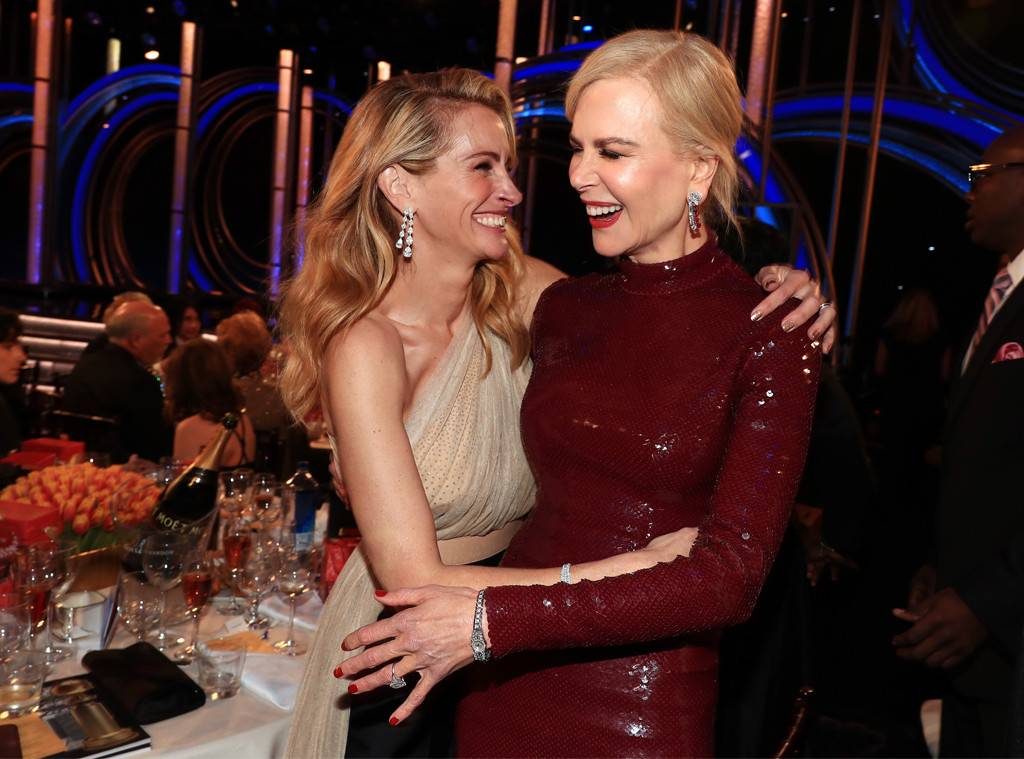 The size of the pear-shaped diamonds and the length of the earrings are really working for her, proportionally. Their lines just work so well with her long neck and old Hollywood wavy hair. Well done, Julia, well done. She also gets bonus points for wearing gold toe rings on the red carpet and making it work, but good luck finding a decent photo of them online. Trust me, I tried.
Elisabeth Moss in Vintage Neil Lane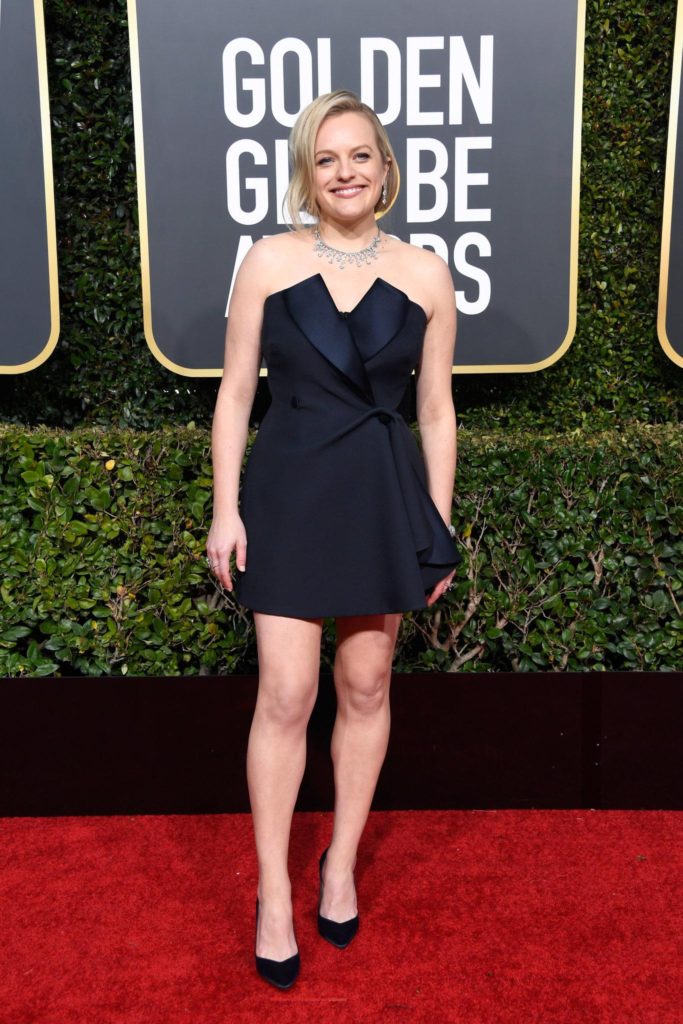 Elisabeth Moss, aka my BFF Peggy from "Mad Men," always looks great. I love menswear-inspired looks on the red carpet and this navy Christian Dior tuxedo dress is super cute and appropriate for the Globes. But what really caught my eye were the mid-century Hollywood Neil Lane necklace and earrings she chose to go with her sleek ensemble.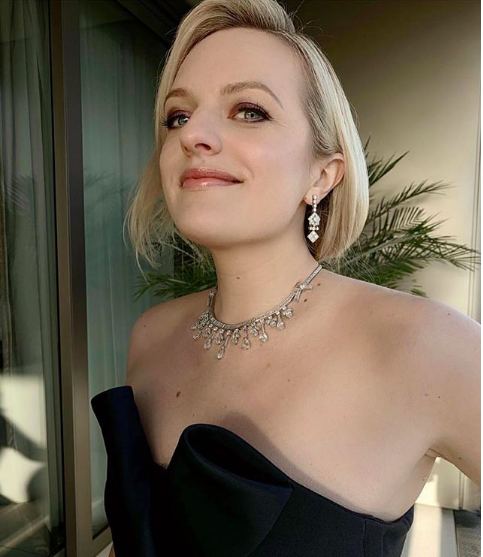 The jewels elevate the whole look. Looking at the above, which is the best close-up I could find, I actually don't think this is a matching set. But the earrings and necklace pair perfectly and look stunning.
Anne Hathaway in Lorraine Schwartz
Anne Hathaway is a red carpet veteran at this point and can wear an Elie Saab head-to-toe leopard-print gown if she wants to, especially if she pairs it with earrings like these. Lorraine Schwartz is a red-carpet jewelry mainstay and her brown and cognac diamond mesh earrings perfectly match the colors found in Anne's risky dress. What can I say? I am a basic bitch who loves things that match. Plus, look at them when they move (this is what really sold me on them):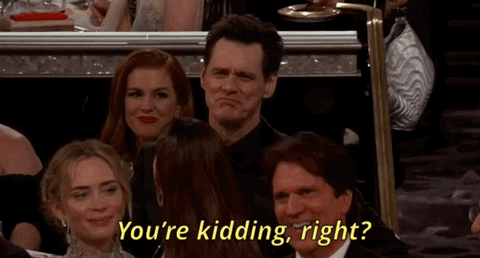 Lady Gaga in Tiffany & Co.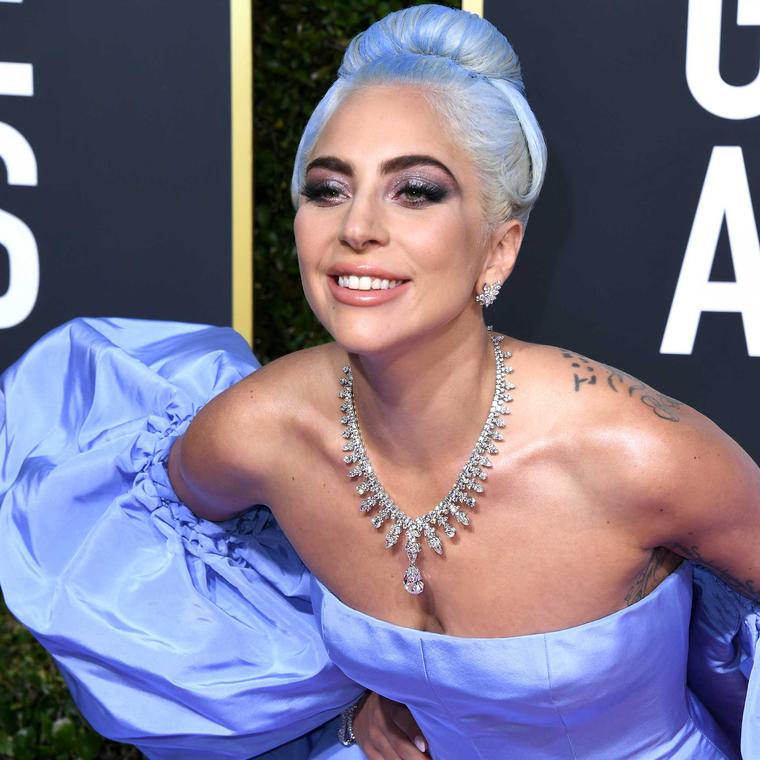 If you haven't seen or read about Lady Gaga's custom Tiffany & Co. Aurora necklace at the Golden Globes this year, you officially live under a rock. It's unavoidable. And you know what? It's freaking spectacular. You don't really get the full impact until you see it move, so here you go.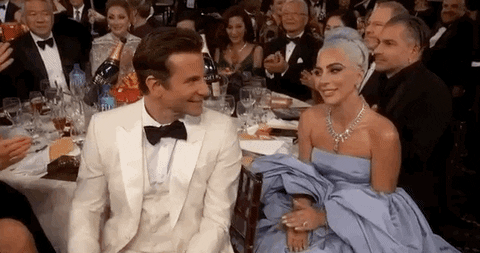 Lady Gaga was dressed to win, and she did, for best original song. I'm glad that she went big with her entire look because the whole thing really worked for her. If anyone can pull off an enormous periwinkle Valentino ball gown with matching hair, purple eye shadow and a one-of-a-kind necklace that features a 20.00 ct. pear-shaped diamond drop, it's Gaga. Bless her for always keeping the red carpet interesting. It's been a lot of fun to see her in her latest incarnation: movie star.
Saoirse Ronan in Chopard
Saoirse Ronan won the night for me. In addition to being my pick for overall best dressed, her emerald and diamond Chopard earrings were absolutely stunning. They really made her whole look. Good styling goes a long way and while they could have weighed another look down or aged her, the earrings are just perfect with her hair, makeup and sleek Gucci dress. The deep green next to her light blue eyes and slicked-back blonde hair looks fabulous. She really knocked it out of the park here.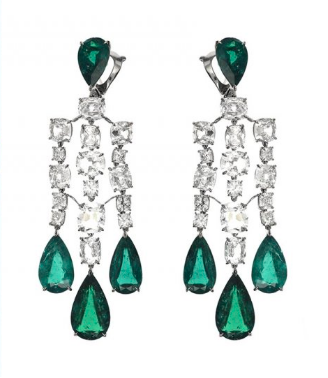 I'm sure these platinum, diamond and emerald chandelier earrings were heavy as hell, but I believe they are clip-ons so hopefully our dear Saoirse wasn't suffering too much. (Platinum is heavier than gold and isn't used as much as other metals in big earrings for that reason).
Honorable Mention: Dudes
It was a fun year for the men as well! These two were my favorites.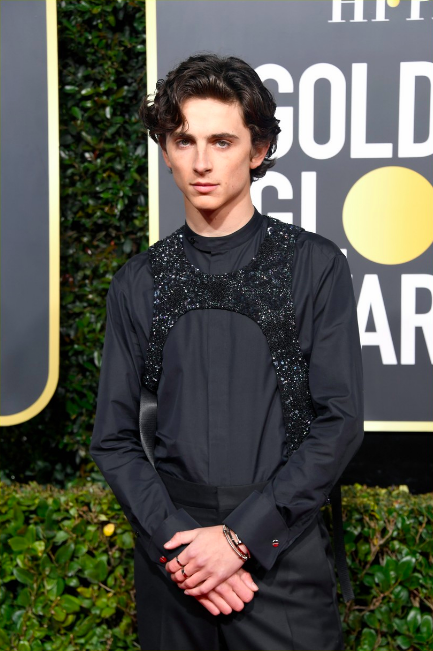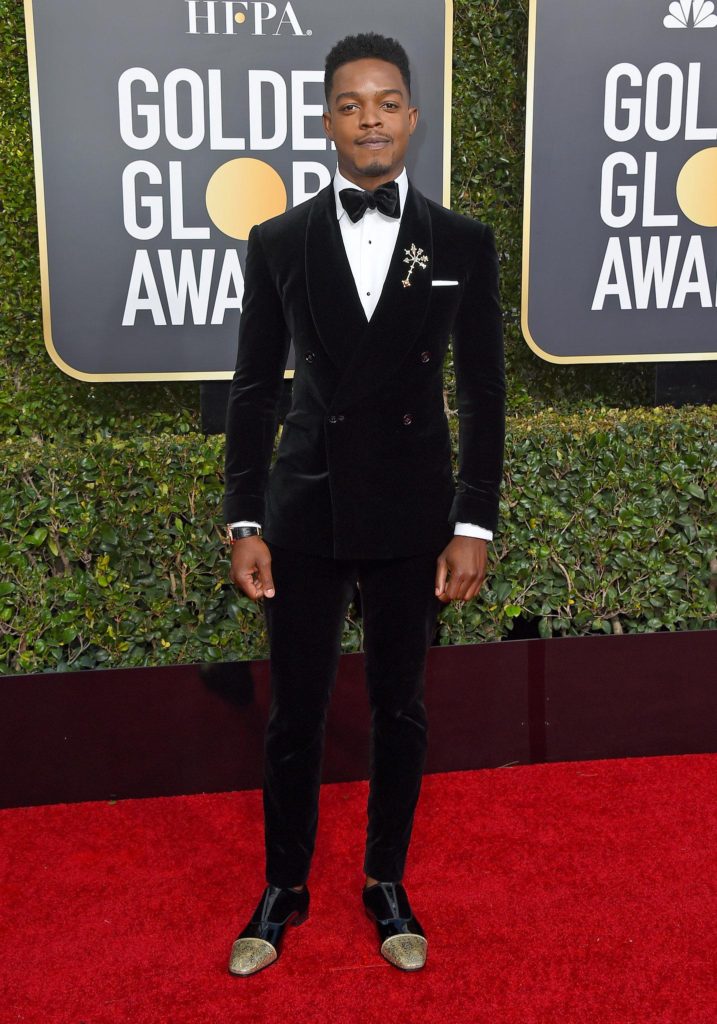 And there you have it! My top picks for red carpet jewels at the 2019 Golden Globe Awards. Awards show season has just begun, so stay tuned for more.